When it comes storm home entertainment we have the luxury of using various devices to help us navigate though day. The use of smart phones have opened up an array of ideas and features to use in and out of the home. The Tablet can offer a similar function but with a large screen display. But What Is The Best Smart Speaker For Home Entertainment?
Is it the portable CD player that we all love to listen our favorite music? do you value the traditional stereo box you always love while growing up? we believe there is a new toy that's taking the world by storm and your at the right place to find it here.
To Understand this clearly, your in the market to find out what is the best speaker to use at home that will give you more than what the average stereo speaker can do right? If the answer is yes, Then we the selections they will help you get a bigger understanding as to what smart speaker to buy.
What Is The Best Smart Speaker for Home Entertainment?
A smart speaker should have some the features and qualities that complement your home lifestyle. From the time you wake up till the time you go to sleep. This particular speaker makes the day go by easier and give you the fun and interaction without problems or limitations.
Plus, you should have all the control in what you want to listen to and where can you use the most. Often at ties we have to deal with a stereo system with a small range of sound that can only carry half the length of the room. On top of that we have the cords and wires that make things much harder to enjoy because of the fear of tripping over and running out of outlets to plug them into.
The Smart speaker is different from stereo speakers. You can access a wide range of music from the next room due to its extent to reach you with its amps of sound and bass. You have easier access to other forms of radio like streaming podcast and news shows without even pushing a single button. How is that? Well we have a list of some the best features you should expect to find in a Smart Speaker Below
Our List of Features A Smart Speaker Should Have:
WIFI Enabled Access for Connections and Streams.
Voice Control For Hands free Access.
Rechargeable batter for Wireless Use.
Allows Other Devices Ability to Connect.
Can be Used in Almost any part of The house
Stream Music, Podcast and Audio Books with Ease.
What Is A Sonos Smart Speaker?
Sonos has made its impact on the market as the top dog in portable speakers in the last few years now. You tend to notice how convenient it is to use its simple start up and play devices. From the high dynamic Arc surround sound system to its more affordable Beam Home Theater System, Sonos leads the edge in technology when it comes to home entertainment.
But there seem to be something that offers more than what a home theater system can do at a micro level and is take the world by storm. The Sonos Smart speaker has checked off the last four things we outlined above and continues to amaze us with its multipurpose level of features for the home base.
To help you get a more of an idea of what Sonos Smart speakers has to offer we want to give you list of devices sonos would suit you the best below. These Are some of Sonos the best portable speakers. Keep in mind that each device has functions for many areas of the house.
Sonos Best Smart Speakers:
Sonos Move- One Sonos Most durable Smart speakers. This Speaker can Offer a wide range of sound in any environment. Use Voice Control from Alexa, and Google assistance. It's durable and Water resistant to moisture and extreme heat conditions. Built for indoor and out activities. For Information Visit Sonos.com/ Move For More Details.
Sonos One- Made To fill the room with its immersive sound, which makes sense because its developed for home theater surround action. But you can connect it with Sonos App and other platforms like Apple Air Play, and more. If your worried about this device listening in private conversations, there is no microphone to so you have the power to and privacy you have been waiting for. To get more Information on this speaker, Visit Sonos.com/One For More Details.
Sonos Roam- Amazing Sound to Take with you everywhere you want to go. It's great for indoor and outdoors as well. Has a Ten hour battery life that makes charging easy. You can rest at ease of spilling water on it because its waterproof and drop resistant. It's lightweight and small enough to handle. Plus you can place it vertically and horizontally. Get More Information Here at: Sonos.com\Roam
Does Bose Have Smart home Speaker?
Bose is well-known for its great sound theater. And if you have it in your car or house, you can tell the difference compared to a stereo speaker. But the question asks, does Bose have a smart home speaker? To answer this question We decided to do some research and found there's plenty to offer for many different ways.
Bose has made its benchmark in the world as the best sound stereo set. But due to the increase of change in the way we listen to music and movies.
The Brand has shifted its focus to smaller and enjoyable speakers. It stuck a hit with its Bose wave stereo system. But we want smaller and cheaper speaker set to carry and use. Now Bose has developed a series of portable speakers capable of traveling and using for different environments. Take a Look at some of these set to determine what is best for you.
Bose Best Portable Home Speaker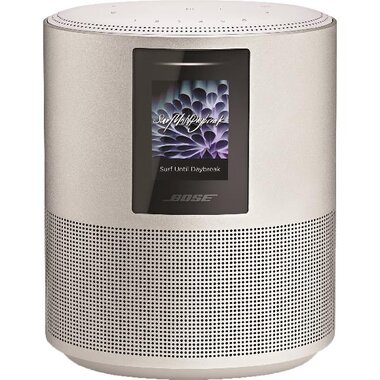 Bose Home Speaker 500- This portable speaker is new to the family of devices Bose has to offer but connects with all devices for home theater, streaming music, and extended sound to different rooms. It's loaded with presets that easy to use and stay with its competitors adding Voice control to the base system. Click The Image for more Information.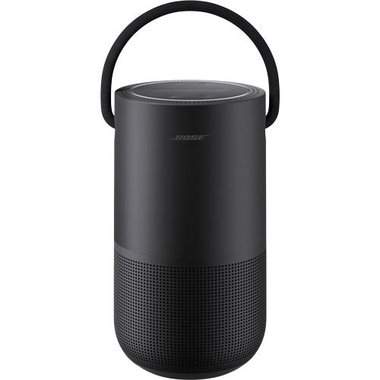 Bose Portable Home Speaker- Enjoy Music in 360 degrees in different parts of the house at your own pace. It's smaller and movable to range to the next room. Connect it to other Bose devices for home theater, or listening different songs in different rooms however you want it. Voice control will give you access to millions of song though Bose App. The best part is you have all the fun at your voice command for up to 12 hours and don't have to push a single button. Click The Image for Information.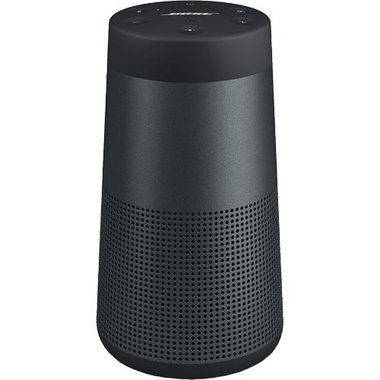 Bose Revolve Sound Link- Deeper Sound, louder bass structure, that is what you want in a Bose portable speaker. Gives you 12 hours of music, steaming audio books and news events plus more. The light weight design allow you to take it on the run as long as you have a Bluetooth connections to your streaming device. Brings that toughness for durability with its water resistant design. Keep up to date on your latest podcast and weather plus plan your events all with your voice command. Click The Image for Information.
What Is The Best JBL Smart Speaker
JBL Speakers Is The Foundation to fun and creative style of play. When you look for home or away speaker play, JBL has what you need. For parties, get together and study time. The generations of speaker that has come and gone only one has made its stand to deliver the goods when needed That is JBL speakers.
To help you understand this more we have a Portable speaker we recommend taking a look at. We want to know if any of these top of the line Features fits your needs most.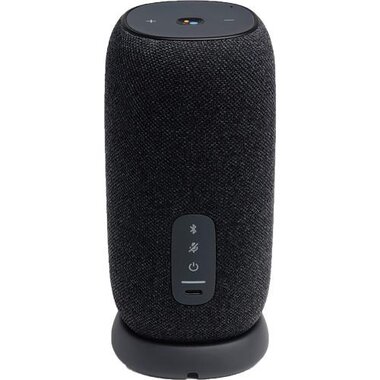 JBL Link Portable Smart Speaker
Make the grade for top preforming home speaker. Waterproof, with a sleek slim design that handles like a water bottle and give you continuous music for 8 hours. With a rechargeable base to use your on the way to discovering new ideas in music streaming and movie watching. Connect with Apple air play and uses WIFI and Bluetooth to connect with your smart phone device. Click The Image Above For Information.
It's loaded with more apps to stream with Spotify, Pandora and others. And you have no fear of splashing water or dropping it a few times with its durable frame is created to handle the mistakes we all tend to do after a while.
Smart Vs Bluetooth Speaker
The difference between these two options is simple, one offers the latest in news updates, weather, podcast, Audio books, and reminders while the other can give you a set of functions for better connections for home theater systems and devices you have around the home like Smart tablets and phones, Watches, and Smart TV sets.
There seems to be a growing bias for either one when each one offers a different set of functions from the other. Most speaker systems use both because of the high of feature a devices uses for multiple areas around house and many devices to use. You can win with both as your Smart portable speaker and really get to enjoy the features with both have to offer in a great smart speaker. To get more information please visit us here at CoolhomeTheaters.com
Please Share This Pinterest Image With Those Who would like This Article On Your Pinterest Board Labeled Portable Speakers.