Today is the day your out looking to find that ideal television set that has all of what your need for watching the best sports games. But are you sure that you know What Is the best TV for Watching Sports? We do, and your in store to find some of the best options available for the big game.
In the modern age of televisions, we have grown to love it over the years. New TVs has so many options and features to choose from. It's more about what exactly are you looking for in which determines the best selections. Luckily we can help you with some of those features. The advantage is to get a better focus on what is  in the market for you when its time to make that purchase.
Many of us remember what its like to get that brand new TV set from the store. We race home and rip open the packaging to turn on that set. It's the best feeling in the world to be able to comfortably sit in the living room and capture the live action plays of the game. Hearing every horn or whistle sound and cheers of the fans in the stands. There is a reason why they say its the best seat in the house.
Television networks bring the most out of your experience, but can only go so far as your TV will allow it to go. If your current TV set is too small or shows a fuzzy picture, that means you have to upgrade to better viewing. What we are going to share with you is four options of features needed for sports TV. Next, we'll give you our ideal choice of TV that checks all of our boxes for quality, style and performance.
This give you the best chance to enjoy bit of the action without buyers remorse. Please get a sheet of paper or screen shot certain sections of this article to keep for reference towards future purchases. The first topic is in our opinion, the biggest need for watching TV sports. It does require great detail, so we have to make sure you have all the information to make the right decision.
Smart TVs For Watching Sports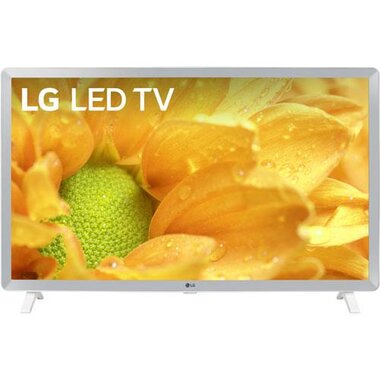 When was the first time you heard the word Smart TV? This would've been weird to the average consumer over twenty-five years ago. This was a time when we're just getting out of the plasma TV era. Smart TVs has so much to offer in terms of style, performance and durability. It's like an all in one setup of entertainment at your finger tips.
We all love the newest and best option and features a Smart TV brings to our home. But what exactly is it about smart TVs that we cherish the most? Well in order to find out, we have to look at the selections of things that make it possible to enjoy. Take a look below and find out which one of these things you like most for Sports TV.
In picture Quality– The ability to watch to view on the same screen without even flipping to next channel.
High Definition Resolution– It's like taking the TV set and placing it over the window to watch the view. 3D style.
Streaming services- Gives you the opportunity to watch not only cable or satellite TV, Stream shows movies on Apps.
Connect Devices- You have the option to use your own personal devices like Smartphones, Tablets for personal use.
Plug'n'Play Surround Sound- Smart TV can easily connect to Soundbars, Wireless speakers and sub woofers.
Voice Control- Instead of searching for that elusive remote, you can command it all using your voice.
These are a small set of feature which you should expect to be standard in the best type of Smart TVs. You don't have to worry about getting stuck using these features because its made to keep things simple and easy to use. Now that you know about Smart TVs let's take a look at the Next big need for Watching Sports on TV.
What Size TVs is Best for Watching Sports?
In order to know what size TV you need for watching sports games its good to take notice of the number people you are planning on inviting over to enjoy the festivities with you. Most of us love to watch with friends and family. Other people prefer to just keep it small with a couple of people.
Then there is the lone wolf that craves to sit and watch by his or herself. The sizes to choose is up to you. We have a small list that is tailored for each group of people. This will help you determine what you need most for size. Check it out below.
20-40 inch TVs would be suitable for the couples and singles that would only love to have a perfect view of the game.
50-60 inch TVs is for the group of people like a full size family of four or a bunch of friends huddled around the set.
80-120 inch TVs is for a larger company of 8 to 10 people which could be family, friends or even both, for larger events.
Which one of these is your ideal choice for viewing sports games? Don't be mistaken by this, its your choice on how big or how small you want the Smart TV to be. It's perfectly up to you. But, we only recommend it to make sure that it is your best option to take. Review these options before making the purchase. This could save you hundreds in the end.
What Type of Sports Do You Like to Watch?
It's a simple question, but why is this such a relevant topic to ask? Well we believe its important based on three things; Level of action, How long is the time spent watching? And what region is played in? If you look at each sport, there are different types of styles, match ups and levels of action being displayed on the television set. Some games would last for months others a few minutes. So it important to know what type of sports fanatic are you.
For those of you who love to get the most out your sports by using stats and updates, this is important to know when buying a TV set. Certain TVs  don't have all of what you need for sports and entertainment. It's good to have all the options and features, in order to fulfill that itch you need to be scratched for sports gaming information.
Are you a sports bet junkie? This is vital to understand why its necessary to ask the question. Betting lines at key times of the game or event makes the biggest difference. Yeah you could check that out on your phone, but do you want to miss out on some the best moments in sports by staring at your phone?
Surround Sound Upgrades Watching Sports Games
Honestly, Your in the driver seat when the tip off starts. The horn sounds watching two competitive teams go at it for the goal of achieving victory. Having the audio quality at A1 standards, makes the whole thing worth purchasing. It's no reason why we love home theater nowadays. The amount of high quality sound support you get when your at the movie theater is truly amazing.
So why not have it for watching sporting events at home? Have you ever listened to game with five speakers giving you the feeling like your already there in the stands watching? That is what people should expect when connecting surround sound systems to a high performance TV set.
Sure Your Smart TV should have a standalone audio speaker system capable of delivering the sound you want. But the difference between the two is night and day. To help you understand what does take to have the full sporting event experience in your own home, We have two options for Surround sound systems that works perfectly for watching Sports on TV.
Sonos Arc 5.1.2 Soundbar System– has a major impact on sports TV, music, gaming, and movies. You are getting the best of both worlds in multi-level entertainment as well as high class audio that continues to amaze you with its features and options for use. It's a Smart Soundbar that's TV friendly, and offers more things to use like sports updates and voice controls using Alexa and Google Assistant.
Sonos Arc comes with a set of two wireless speakers for supreme surround sound fun. Don't forget the Subwoofer that distributes the low tones of high intense theater sound with thunderous room shaking bass. To get more information on this system Click Here to check our article on Five Great Ideas For Sonos Arc.
Bose Soundbar 700 – Crafted and developed to meet your needs for superior audio entertainment. This set is made to blend in with your home living décor. Packed with options and features that is made for the big game. Plus connectivity options for other actives like movies and music playback. Streaming is one the its best features, and your have the voice controls and remote to keep everything in your control.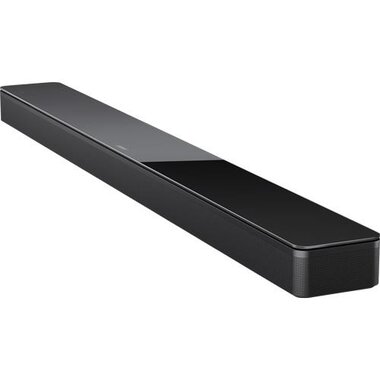 The set includes a Subwoofer and has the upgrade options for two premium Bose bookshelf speakers for full surround sound entertainment. The 700 series also comes with its own app for extra volume and sound controls plus personal music streaming. Using voice services like Alexa and Google assistant and wireless connections like Bluetooth and WIFI is a plus as well. To find out more information on Bose 300 series soundbar, Click here to Check out our article on Sonos Vs Bose: Which One Has More Value.
What Is The Best TV For Watching Sports?
We have looked into the features and options we crave most for Television, and identified the type of Smart TV recommended to have a wonderful experience you have been waiting for. We would like recommend a special Smart TV that meets the needs of what you value most for watching sports.
We compiled and compared the options and features covered earlier to get the most out of your TV set. It's truly one the best we would consider to be your best option for live sports TV. This set is full of features for many home activities. We Introduce to you the LG Nano Cell Ultra 4K Smart TV for the Best sports, gaming, and movie entertainment. To get more information and reviews Click here to check out article on: Five important Things To buying an LG Nano Cell TV
We hope this helps you on making the right decision for buying a TV for watching sports. Do you think this TV is better to use for watching sports television? Share your Thoughts with us below this screen by commenting below and tell us what do you think. Please sure to visit us soon for more great topics and advice at CoolHomeTheaters.com
Share This Pinterest Image With Your Friends On The Pinterest Board Labeled Smart TV's