Throughout the years we witness the amazing devices and technology the JBL corporation has delivered to the market. Some the greatest ideas your have yet to discover and yet we still crave more from JBL to Produce. But what about home entertainment? Are we getting a good healthy amount of products from the home theater division? Why JBL Speakers for home Theaters Makes Sense? It's an Area where we here at coolhometheaters.com think they should. Do you?
What we will cover in this topic is why does JBL for Home Theater Make sense by taking a closer look at some the best form of speakers and technology JBL has to offer. Next, let's dive into the myth or truth of JBL Surround sound speakers exist or not. Then You get to see what can a potential JBL sound system has to offer to home Theater.
Also, you Your get to see which of the best JBL Products are effective, and see if The speaker and audio equipment is cost effective to buy or not. Finally, then your going to learn the best way to set up JBL speakers in a living room. Plus we have bonus content if you hand on till we will help find the best to purchase JBL Equipment for home theater construction.
Why JBL Speakers For Home Theaters Makes Sense?
It's one the top brands for good audio sound. You have options to use these speakers and device in different environments. We believe using these options plus features JBL has made for outdoor and sporting events can be elevate the home theater experience. Home theater entertainment is the final market JBL has yet to have a stake in. With such giants as Sonos and Bose making an impact on its perspective markets in music, TV and now home theaters, its time JBL did the same.
The consumer base is large enough to support it, which makes sense to expand to new market. But maybe we have to find out if there is a market out for JBL theater speakers that we have not seen. That where we come in to find out what type of devices to check out.
In the range of portable speakers, we feel JBL can thrive in this area. Sonos has portable speakers that is connected to the home theaters systems so does Bose. But what we are look for is JBL speakers and devices have that connection to the home theater world as well? The only to find out is to do some research on this to find the truth about JBL speakers see how well its doing if there is a market for it?
Does JBL Surround Sound Speakers Exist ?
It Turns out that its an actual market for JBL speakers in home theater. We would to share with you, the best speakers for surround sound that JBL can offer. These speakers not only to do exist, they're setup to help the overall home theater system for JBL shine with features and functions to be pound of. Check out what we found below and see if this works for your home theater setup.
JBL Pair of 2 Way Bookshelf Speakers
What a way to set off your home cinema setup with a pair of high quality JBL bookshelf speakers to use for greater sound support. Placing these speakers around the room makes the setting conditioned to tune you into the world of cinema theater. It's important to know what type of speakers is needed for surround sound. This is your opportunity to learn more from JBL bookshelf speakers.
If those of you who would only want to just listen to the stereo sound in high definition, These 2 way speakers has the technology to help you relax and enjoy. Discover how the bookshelf speakers make a difference in comparison to floor standing speakers from JBL. We believe that each JBL speaker has a different purpose. We recommend these speakers because they are for home theater systems and offer entertainment for various options.
To help you understand the value of JBL Bookshelf Speakers Check our top list of features you can expect to experience in True surround sound stereo: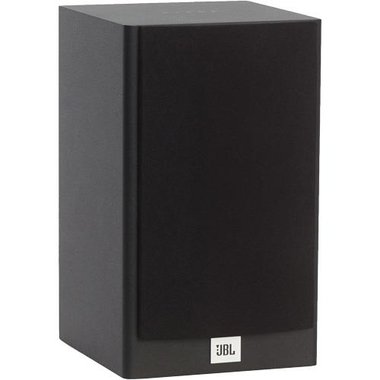 Built with a fantastic Wave guide for maximum sound distribution.
Has 1″ tweeter to deliver good sharp stereo sound
designed with 5,25″ subwoofer for premium bass tones with creative sound quality .
Crafted with a back firing bass ports to support and enhance the bass structure for full cinematic sound.
For Special Pricing details and shipping information click here to visit BrandsMart.com
As you can see JBL has a structure speaker for high performance that crafted for home theater systems, stereo sounds in HD, and give great play back for gaming sessions. To look for bigger speakers, Check our article on JBL Speaker Stands here.
What can JBL Sound bars offer to Home Theater?
Now that you know that Bookshelf speakers can hold its own in Home theater systems, It's time to see what type of soundbar JBL offers in term of quality theater entertainment. We all are used to the affordable ways JBL makes speaker that fit to your amazement and how the creative ways to make it accessible to use in different environments but we have yet to se what JBL can with a high performance soundbar with options plus features for the family to enjoy.
We did some research on this to find which one is the best soundbar you would like most in terms of style performance and excitement. What we found you would be very interested to know more about as we introduce to you JBL's soundbar for home theater systems.
JBL All-In-One Compact 2.0 Soundbar
JBL Compact Soundbar has the look, feel and style to fit your way of home cinema needs. Design to be more discreet plus it fits in with the overall living room arrangements.
Sound bars are usually the center point of control. But JBL simplifies the system to connect easily with other devices to complement and capture your attention with performance not space eating nosier sounds. You are getting the full package for fun and action though its range of options plus features to enjoy. While your sitting on the couch, witness the power its speakers has on the way you watch TV shows and movies.
We challenge you to experience the power of true audio from JBL soundbar with its standalone bass structure, to the organized speaker system design to carry the tones of amazing audio sound throughout the whole room. Just to help you see what JBL 2.0 Compact can to do for you we outlined a few things to expect in discover while using it to catch a game or listen to music: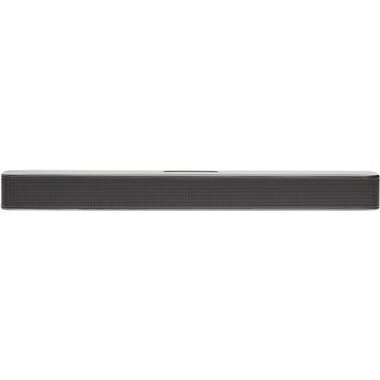 Stream music through Bluetooth connections from your mobile device with ease in surround sound stereo.
Bring the movies home in cinematic fashion though JBL's wireless soundstage from Dolby Digital speakers.
Feel the Power of JBL deeper Bass structure system design to bring out the best performance of any movie.
Easy To set up installation is the way JBL operates. That is what you should expect in 2.0 Compact Soundbar.
Just a few options plus features to see what is store for you. Just imagine what your home life is like when this system is in full effect for home theater. You can truly appreciate what JBL compact sound has to offer for you and the family. Stream Music, Play video games, Watch sports and events and witness the experience of true sound today!
Also don't miss out on special offers and shipping details on JBL 2.0 Compact Soundbar at BrandsMart.com >Click Here<
Is JBL Sub woofers Cost Efficient ?
Every Sound system for home theater should have a subwoofer to complement the home theater experience altogether. What it takes for that to work properly is a high dynamic subwoofer with functions equipped to complement the soundbar to surround sound speakers. We have found that in JBL audio system. It's possible to get the most out a home theater system at an affordable price.
Most subwoofers is costly and could under perform to your standards. It's quite difficult to find a Sub that offers many options for support and come at a cheaper price. You can have both in JBL Subwoofer. We would to show JBL subwoofer crafted to give you what you need in a modern home theater with a few exciting options to use as well.
JBL Bar 5.1Channel Surround sound with Wireless Subwoofer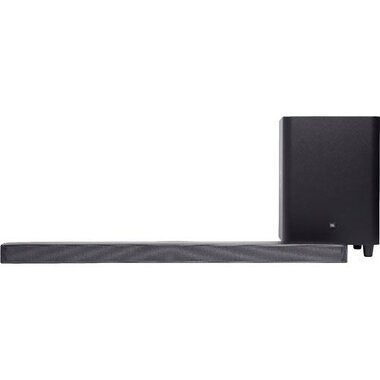 10′ Wireless Subwoofer
550 watts of bass power
Panoramic surround sound
Dolby 5.1 stereo and Pro-logic II,
Connect with Bluetooth to enjoy Stylish performance without cords and wires
*Built in Chromecast and Apple AirPlay 2 to Stream more fun things like movies and music from your phone or tablet.
>Catch up with Special pricing deals and shipping options though BrandMart.com by clicking here for details<
What is The Best Way to set up a JBL Home Theater?
So your home theater system is complete with the JBL surround sound system to deliver the best in sports, entertainment, and live music.
But before you turn on everything take a look around the room to determine if you have the right placement to get every bit of performance out the new theater system. To not sure about this we have a few ideas to get your system set in the right direction.
For those of who are using the 5.1 style format, The system is set right in front of you and the two Bookshelf speakers are placed to the left and right positions for maximum sound support.
Of course, it important have them facing you. The way it's giving you the full effects of the theater sound. Those us who want surround effect would opt to place surround sound speaker at head level behind you which gives more acoustical performance. take look at the image below.
This image was used for example purposes from Sony.com
Most of us love to just have the system all in front, but it's important to test the range of the sound system support. Carrying audio through other speakers to deliver the full and bass structure need for greater experience.
Where Is The Best Place to Find JBL Equipment?
To find the best places to get a good deal is almost unheard of in the world audio electronics market. Because everywhere you go there seems to be a deal almost anywhere you go. for JBL home theater Equipment it's more about what are you look for when shopping for home theater technology. The best ways to shop for JBL theater equipment is to start your journey online and look for deals there.
Some Of us look for long warranty term on devices, others requires prefer to look for the big liquidation sales. We love to promote the biggest sales and discount sites but like all good things, it seems to come to an end.
Our suggestion is to find the site that has a little bit of both in shipping options, longer warranty, and sales or discounts. We would recommend starting your JBL theater building though the good folks of BrandsMart.com This site has checked most of the things we look for in purchasing Home theater equipment and more.
We would like to know what is your favorite place to shop for Theater equipment? please share your Thoughts below by commenting. Check back with us at CoolHomeTheaters.com for great topics to discuss and share. Don't Forget to Share This Pin Image with your Friends On Pinterest on the broad named JBL Speakers.